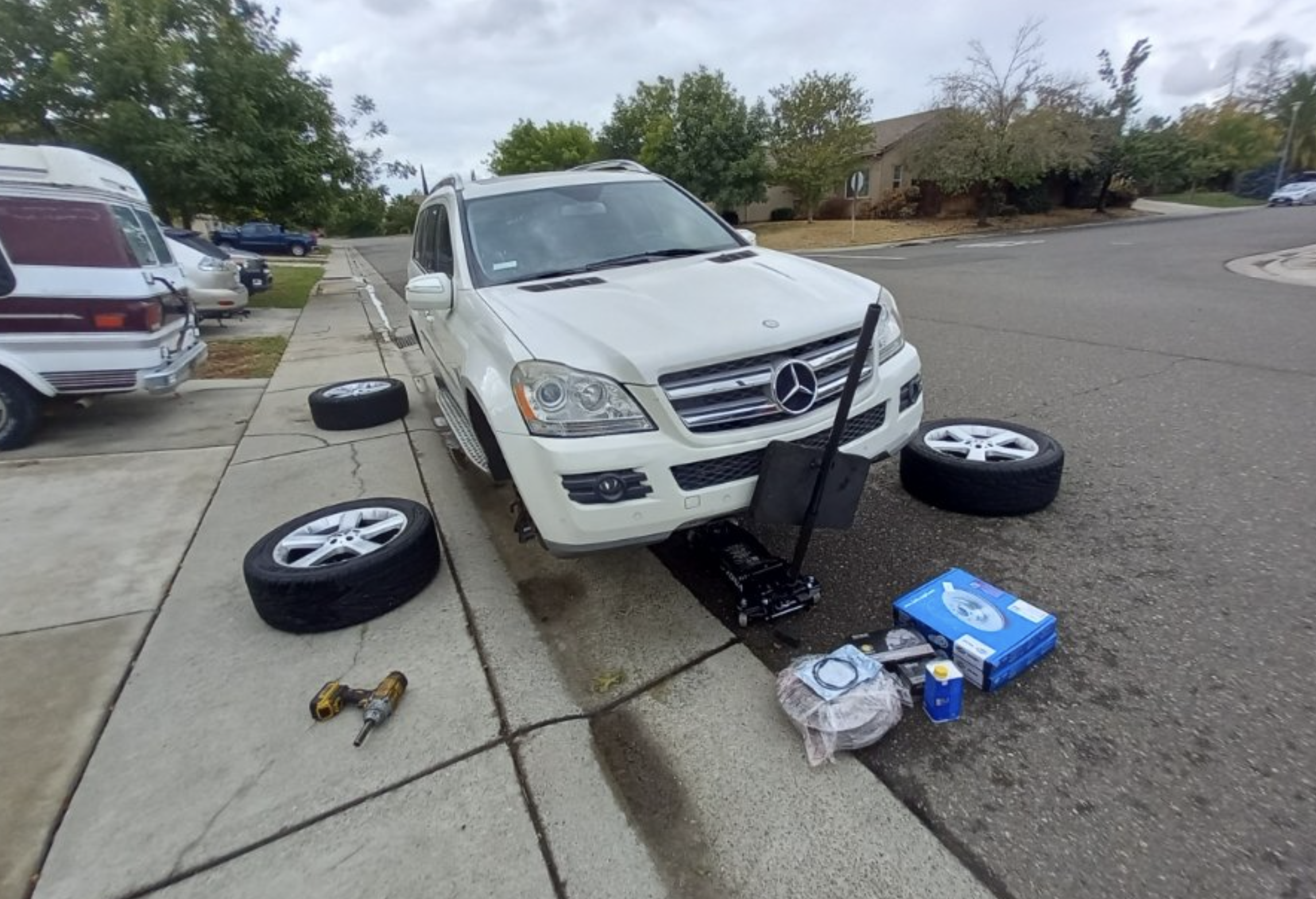 Madison Pro Mobile Mechanic
What We Offer
Madison Pro Mobile Mechanic offers a range of automotive services that come to you, including diagnostics, repairs, maintenance, and other mechanical solutions, providing convenience and expert care without the need to visit a physical repair shop.

A/C Repair
Chill in Confidence: Expert A/C Repair for Refreshing Comfort on the Road

Brake Repair
Brake with Assurance: Professional Car Brake Repair for Your Safety on the Road

Engine Repair
Revive Your Ride: Quality Engine Repair for Optimal Performance and Power

Tire Replacement
Roll On with Confidence: Fast Tire Replacement for Smooth and Safe Travels

Spark Plugs and Ignition Coil
Igniting Performance: Spark Plug and Ignition Coil Service for Smooth Power and Efficiency

Car Mechanic
Driving Excellence: Your Trusted Car Mechanic for Reliable Solutions on the Road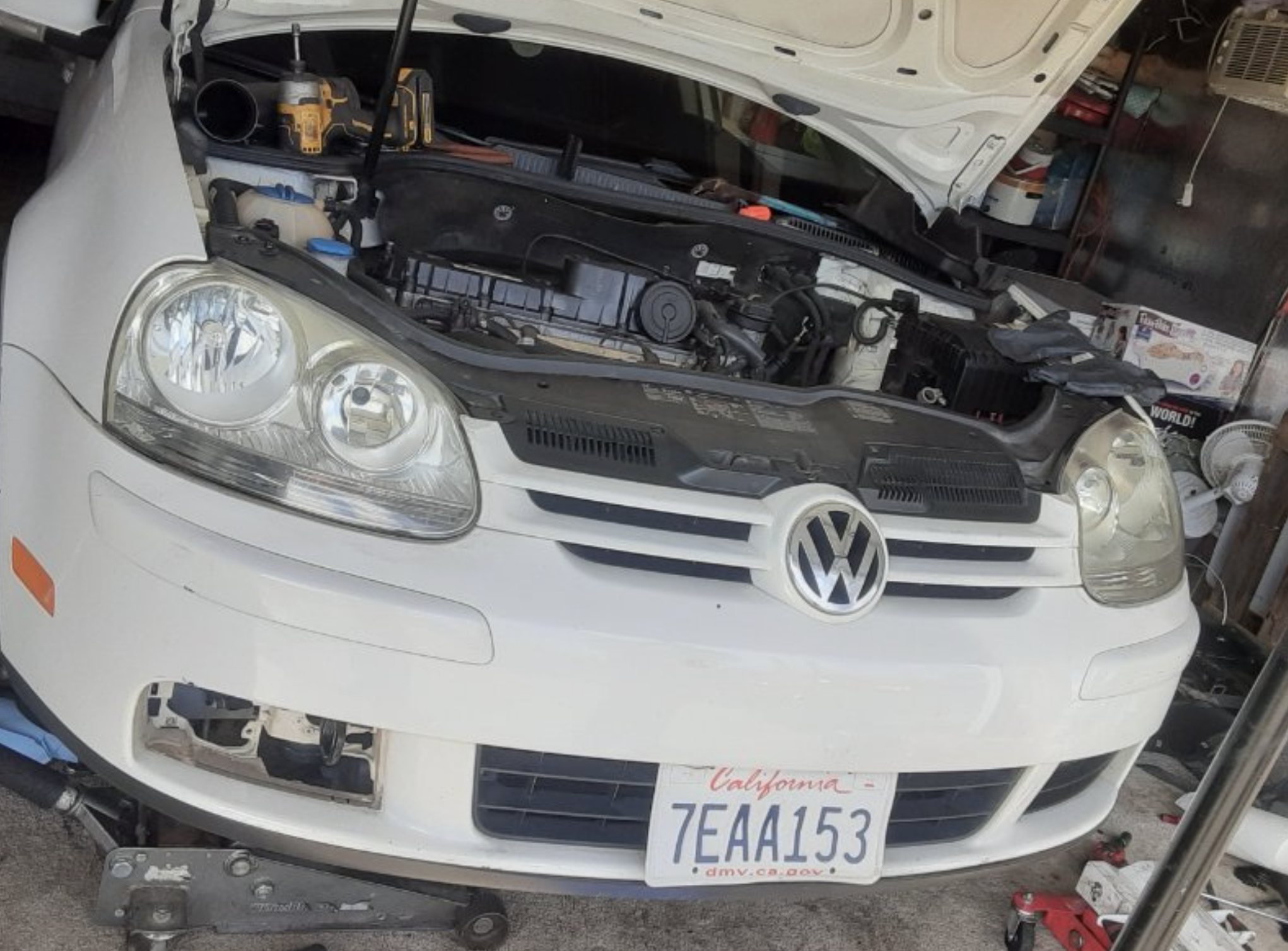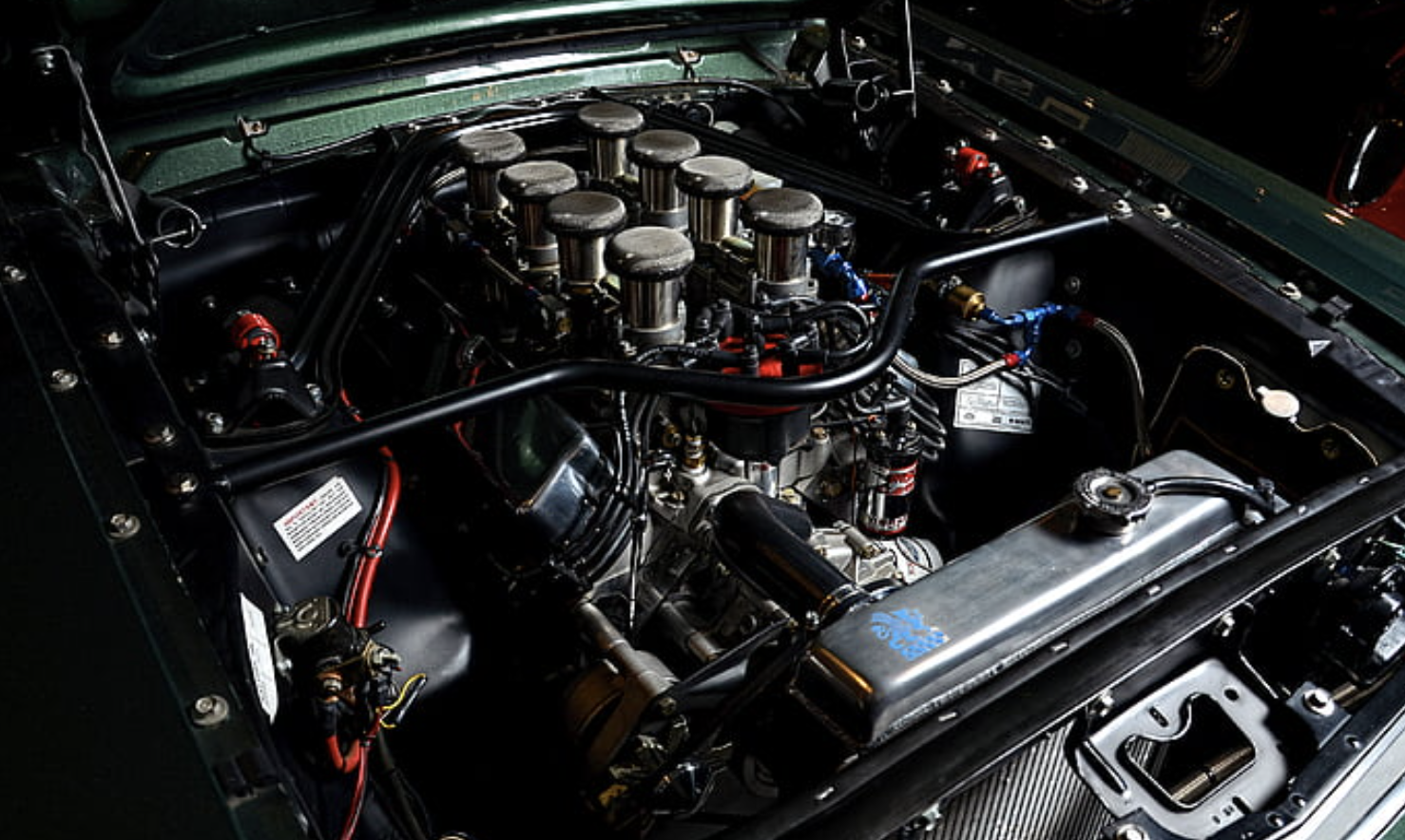 Convenience at Your Location
Madison Pro Mobile Mechanic brings skilled automotive services directly to you, eliminating the need to visit a repair shop and saving you valuable time.

Expertise for All Needs
Our team of experienced mechanics offers a wide range of services, from diagnostics to repairs, ensuring that your vehicle's issues are efficiently resolved.

Customer-Centric Approach
We  prioritize customer satisfaction, providing transparent pricing, professional service, and the convenience of on-site solutions tailored to your vehicle's requirements.
Madison Pro Mobile Mechanic
Madison Pro Mobile Mechanic stands out as a leading provider of mobile vehicle repair services, offering a smooth and hassle-free repair encounter. Dedicated to providing reliable and effective solutions, we offer a comprehensive range of repair services to individuals residing in Madison and the nearby regions. Our team of expert mechanics possesses the know-how and resources to tackle various automobile issues, spanning from engine issues to brake malfunctions, flat tires, or a drained battery.
What sets Madison Pro Mobile Mechanic apart is our convenience and flexibility. We understand the inconvenience linked to having to tow your vehicle to a repair shop and endure lengthy wait times for the repairs to be completed. Hence, we introduce a mobile repair solution that delivers the repair shop experience to your doorstep. Our mechanics show up directly at your designated location, whether it's your driveway, fully equipped with the necessary tools and expertise to conduct all necessary repairs on the spot.
We serve ALL of Dane County for issues such as:
Engine trouble

Brake failure

Electrical disturbance

Tire changes

Tune-ups
To quote the great Tom Tucker: And more.
Whether you're stuck on the side of the road or seeking routine maintenance, count on Madison Pro Mobile Mechanic as the dependable solution for all your vehicle repair needs.
Madison Professional Mechanics
Madison Pro Mobile Mechanic finds immense pleasure in being a leading mobile vehicle repair service that's committed to serving all you avian enthusiasts out there. Our crew comprises mechanics who hold ASE certification, demonstrating their competence and grasp of various vehicle types, encompassing cars, trucks, SUVs, and crossovers. We aim to offer outstanding automotive maintenance that fosters confidence within our clientele.
Our central objective has always centered around furnishing convenience and adaptability while ensuring our patrons' vehicles receive the utmost care and attention. We acknowledge the importance of dependable transportation and the disruptive effects a vehicle breakdown can impose on our customers' daily lives. To counteract such inconveniences, we provide on-the-go vehicle repair solutions that directly reach your driveway, ensuring a swift restoration of your vehicle's functionality.
At Madison Pro Mobile Mechanic, our adept mechanics are fully devoted to delivering exceptional auto care services within this resilient water town. Get in touch with us today to personally experience why we stand as the favored mobile vehicle repair service in the region, allowing us to demonstrate our unwavering dedication to exceptional service.
Contact Madison Pro Mobile Mechanic at (608) 200-4650!
Areas We Service
Recognizing the importance of reliable transportation and holding the strong conviction that exceptional auto care should be accessible to every resident of Greater Madison, we are resolute in our commitment. This is precisely why our mobile vehicle repair services span the entirety of the region, without exception to any location.
Madison
Sun Prairie
Middleton
Fitchburg
Verona
Waunakee
Stoughton
Oregon
McFarland
Cottage Grove
Through our on-the-move vehicle repair solution, exceptional automotive care becomes a mere phone call away. There's no need to navigate the complexities of towing your vehicle to a repair shop or grappling with a disabled vehicle just to access a remote garage. Our fully mobile service obviates the need for such inconveniences by bringing the repair shop experience directly to you, irrespective of your location across the sprawling expanse of Dane County.
Armed with state-of-the-art tools and advanced technology, our mobile trucks stand as the conduit for delivering unparalleled automotive care to our valued patrons, no matter the make or model of their vehicle. Be it routine maintenance, extensive repairs, or urgent roadside assistance, our team of ASE certified mechanics is unwavering in their commitment to providing dependable and efficient service that you can confidently lean on. Get in touch with us at (608) 200-4650 and free estimate now.
Not A Bunch Of Cheeseheads!
Unless you're referring to the Packers.
Extending care and regard to our valued clientele stands as an integral cornerstone of our operation. Our mechanics embody approachability and warmth, always prepared to tend to any inquiries you may have concerning your vehicle.
Our foremost priority is dedicating the necessary time to rectify your vehicle accurately. Transparency and integrity are principles we hold in the highest esteem. Our commitment revolves around furnishing upfront pricing devoid of concealed charges or endeavors to upsell unnecessary services. Our recommendations are singularly centered on what we firmly believe is indispensable for the safety and sustained well-being of your vehicle.
Opting for Madison Pro Mobile Mechanic ensures you place your trust in a team of affable professionals who are unreservedly committed to dispensing remarkable service, all while treating you with the utmost consideration and deference. Give us a call at (608) 200-4650!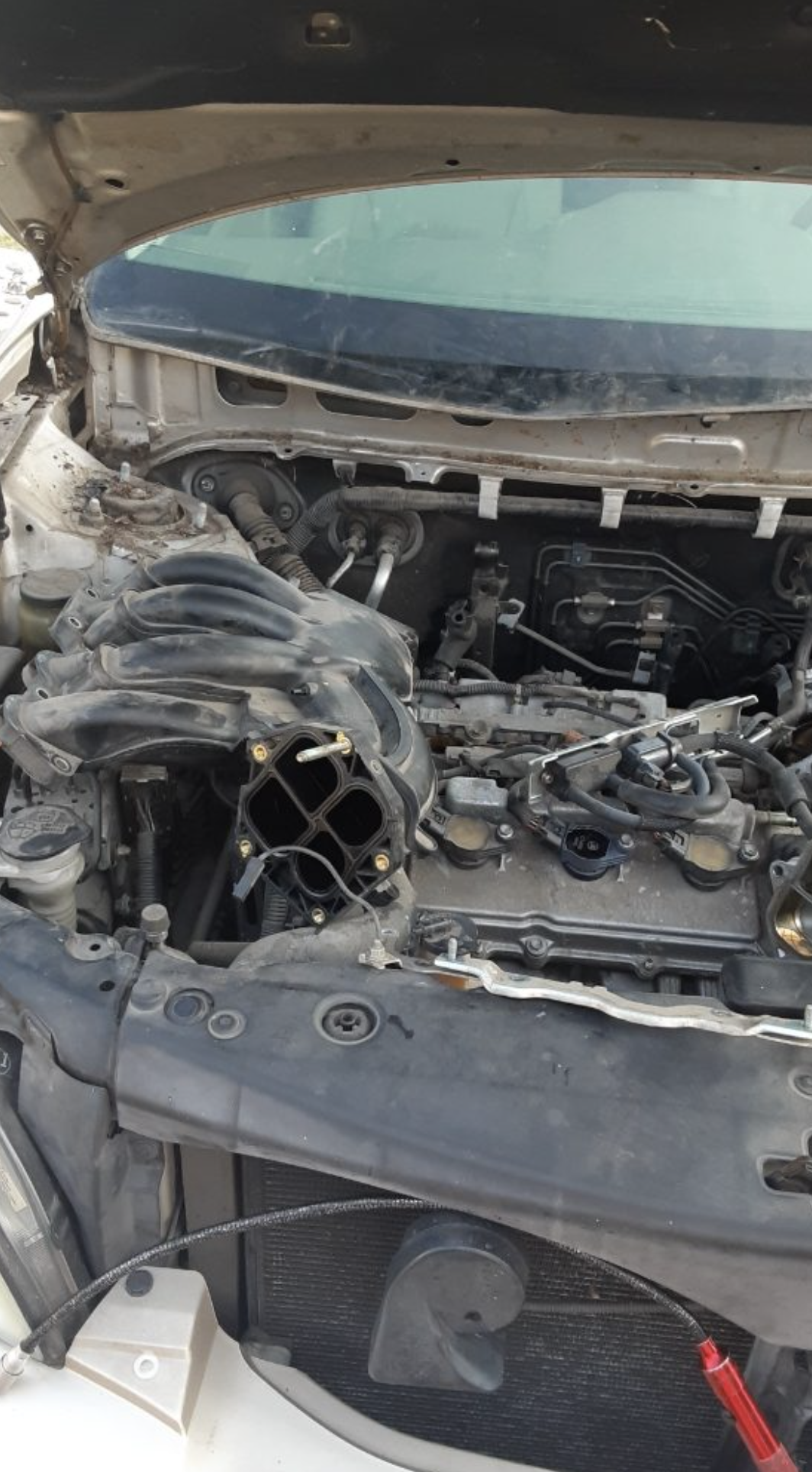 Madison Engine Repair
Madison Pro Mobile Mechanic exhibits remarkable proficiency in mending both gasoline and diesel engines, offering remedies for an array of concerns, encompassing diminished fuel efficiency, challenging starts, misfires, and excessive exhaust emissions. Our assembly of adept mechanics boasts extensive proficiency and the indispensable instruments to adeptly manage the most intricate engine repairs.
Kicking off the engine repair journey, we embark on a comprehensive diagnostic procedure that effectively identifies the root cause of the issue. Our crew engages in an exhaustive conversation with you, presenting repair alternatives coupled with lucid pricing and an unequivocal schedule for concluding the requisite tasks.
From modest tune-ups to minor repair tasks, our mechanics wield the essential proficiency to carry out the job with meticulousness. We exclusively opt for superior parts and materials that mirror our unwavering dedication to achieving excellence.
Don't permit engine issues to render you immobile at the roadside, bearing the weight of inconvenience. Get in touch with Madison Pro Mobile Mechanic without delay for reliable engine repair solutions. Our resolute team is concentrated on delivering unparalleled service, guaranteeing your rapid and secure return to the open road.
Onsite Electrical Repair
Electrical dilemmas have the potential to create substantial inconvenience for car owners. Predicaments such as malfunctioning lights, drained batteries, and problematic cables often pose hurdles for older vehicles. Our proficient technicians stand ready to tackle an extensive spectrum of electrical repairs and services, all carried out with the added convenience of being in your own driveway.
Regardless of whether you're grappling with a dysfunctional charging system, intricate wiring complexities, glitchy lights, dashboard switch troubles, ignition challenges, or any other issue with electrical components, our team is equipped with the know-how to precisely diagnose the concern and deliver the requisite repairs to reinstate your vehicle's operational integrity.
In addition to handling electrical repairs, our team excels in executing regular maintenance duties, encompassing tasks like the replacement of spark plugs and spark plug wires, along with more intricate endeavors such as alternator and generator replacements.
Choosing Madison Pro Mobile Mechanic presents you with the opportunity to reclaim your time and bypass the inconvenience by having your vehicle serviced right in your own driveway. Consequently, if you find yourself grappling with any electrical concerns, feel free to get in touch with us without delay and arrange an appointment. Our committed team is primed to aid you in promptly and securely resuming your journey on the road. Dial (608) 200-4650 today.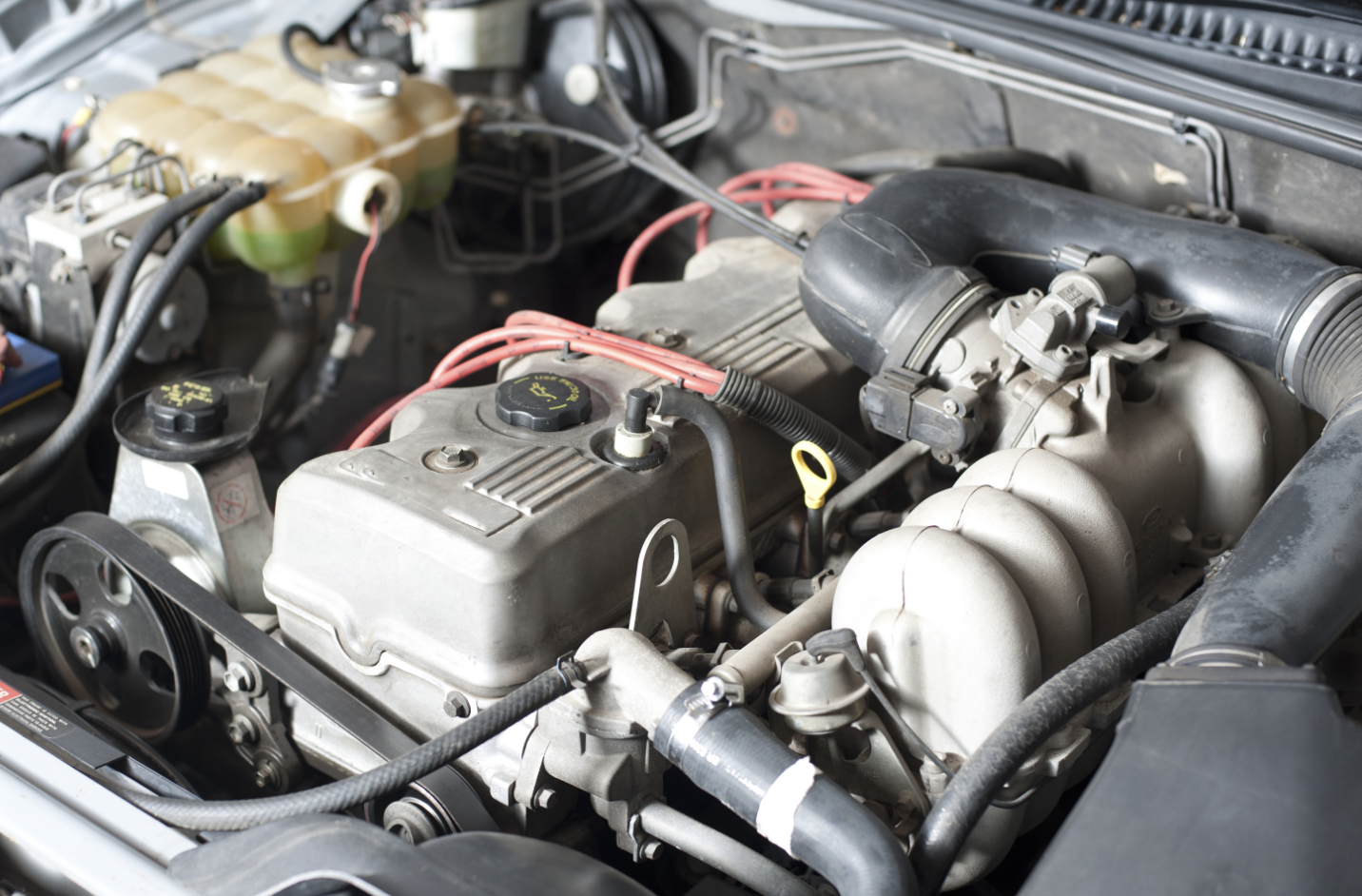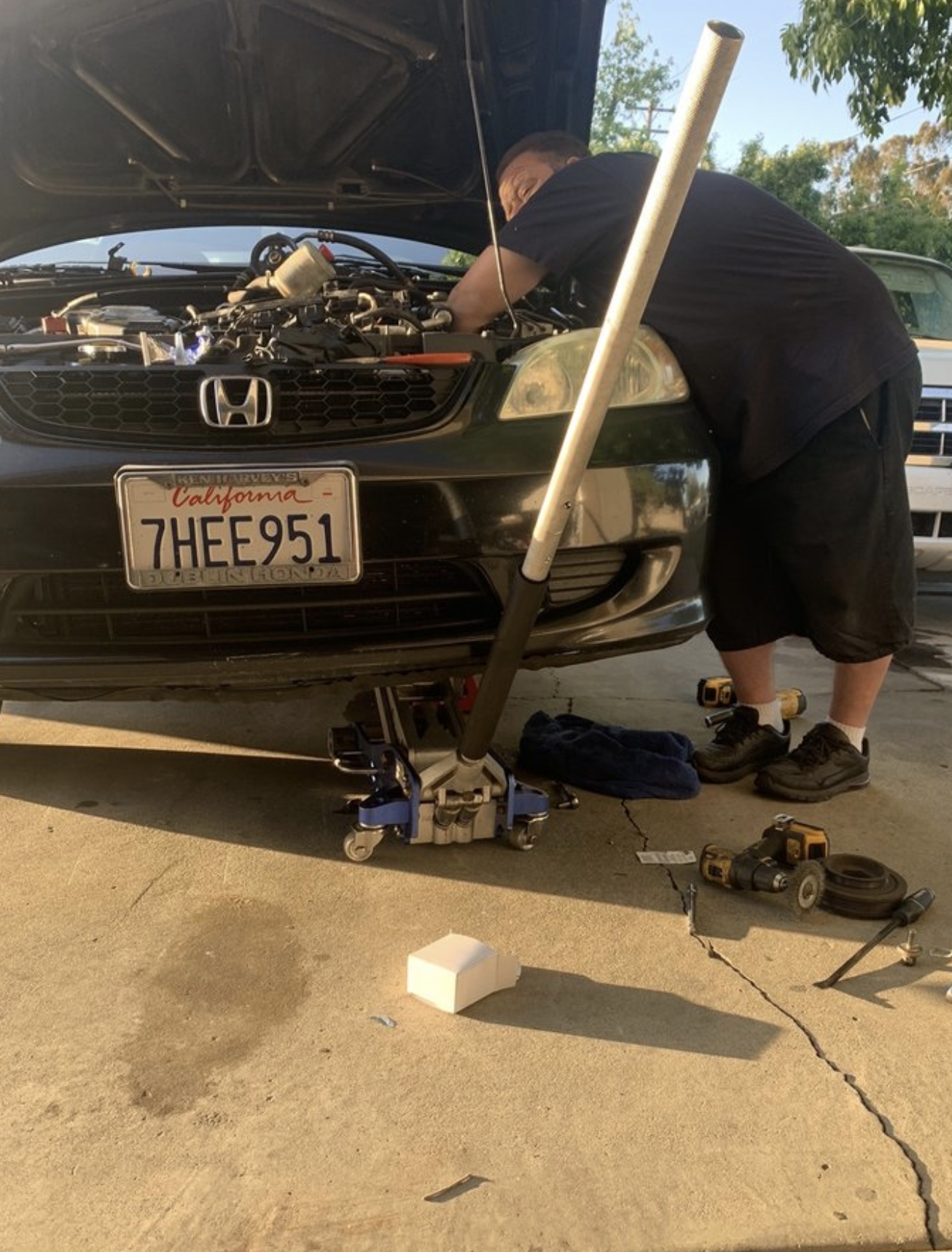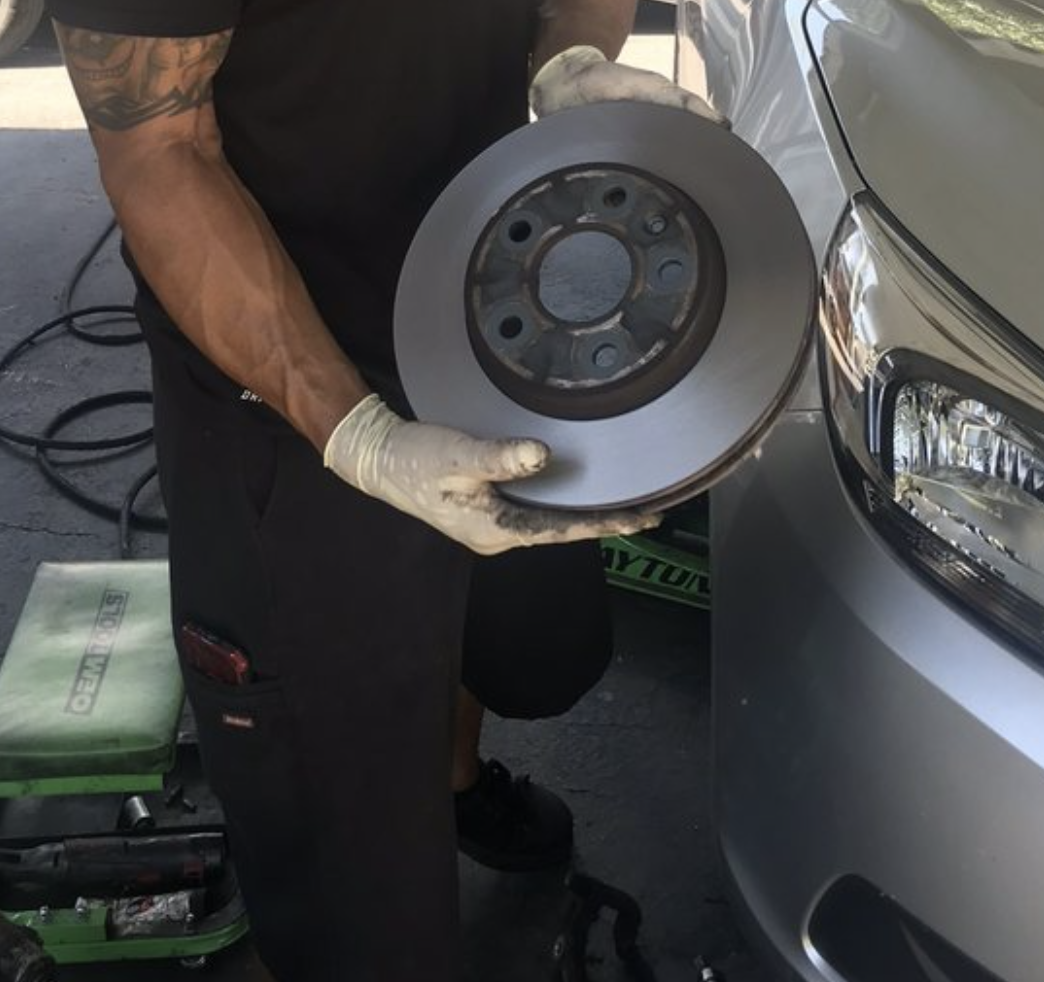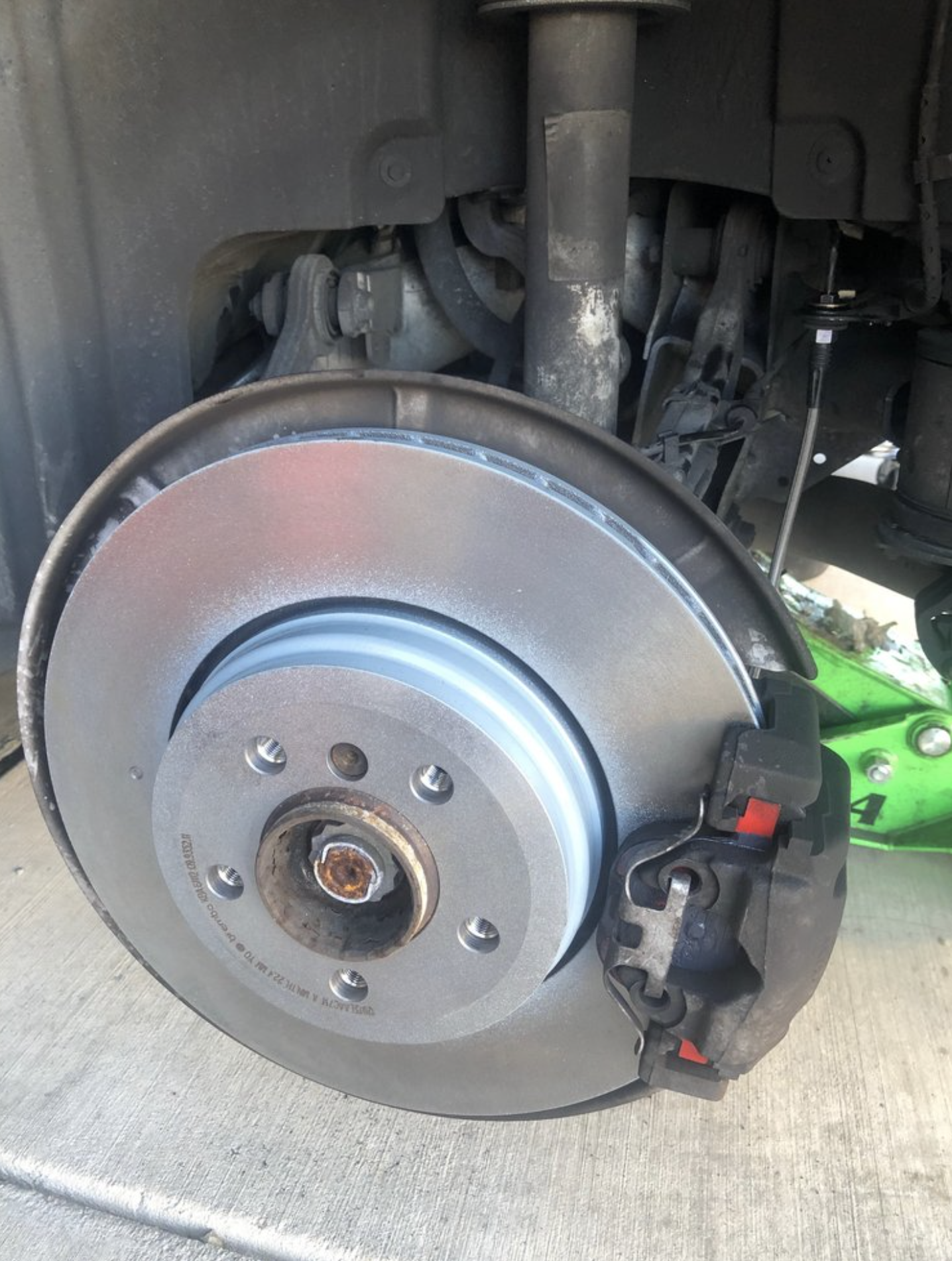 Dane County At-Home Brake Repair
Recognizing the paramount significance of dependable brakes for all vehicles, Madison Pro Mobile Mechanic commits itself to fulfilling this essential requirement. Our brake-related solutions encompass a comprehensive spectrum, and we bring them directly to your front door, ensuring the highest degree of convenience. Be it the detection of squeaking or grinding sounds, encountering a brake pedal that pulsates, or observing a decline in braking efficacy, we wield the proficiency to pinpoint the issue and provide the requisite repairs, rejuvenating your brakes to peak operational condition.
Our team of seasoned mechanics is excellently outfitted to manage a diverse array of brake services, encompassing replacements for brake pads, discs, drums, calipers, reservoirs, and lines.
When you opt for our mobile brake solutions, you can reclaim precious time and bypass the inconvenience of transporting your vehicle to a conventional garage. Our team possesses the competence to conduct essential brake repairs right in your driveway, presenting you with a prompt and hassle-free service that cultivates trust in your vehicle's reliability.
Whether you're in need of routine brake upkeep or currently grappling with brake-related concerns, feel free to connect with Madison Pro Mobile Mechanic at (608) 200-4650. Our dependable and amiable brake services are meticulously crafted to provide you with reliable solutions upon which you can confidently depend.
At-home Tire Service
At Madison Pro Mobile Mechanic, the safety and dependability of your vehicle's tires are of paramount concern. Our seasoned team of mechanics comprehends the pivotal significance of upholding your safety while on the road. In the pursuit of this imperative, we extend a comprehensive tire inspection service that entails a thorough evaluation of your tires, encompassing aspects like tread depth and inflation levels. Should we discern any indications of wear or damage that could jeopardize your safety, we'll furnish you with suitable recommendations for replacements.
Our resolve is unwavering when it comes to presenting our clientele with nothing short of the finest tire brands and products. Whether you're in need of all-season tires or winter tires to conquer challenging weather conditions, you can rely on us. Our extensive array of premium tire selections ensures our ability to cater to your distinct requirements and financial considerations.
Safeguard yourself and your passengers by not overlooking worn or impaired tires. Set up an appointment with Madison Pro Mobile Mechanic today for your tire servicing needs. Our dedicated team is wholeheartedly dedicated to equipping your vehicle with tires that are both safe and reliable, enabling you to traverse the roads with complete tranquility.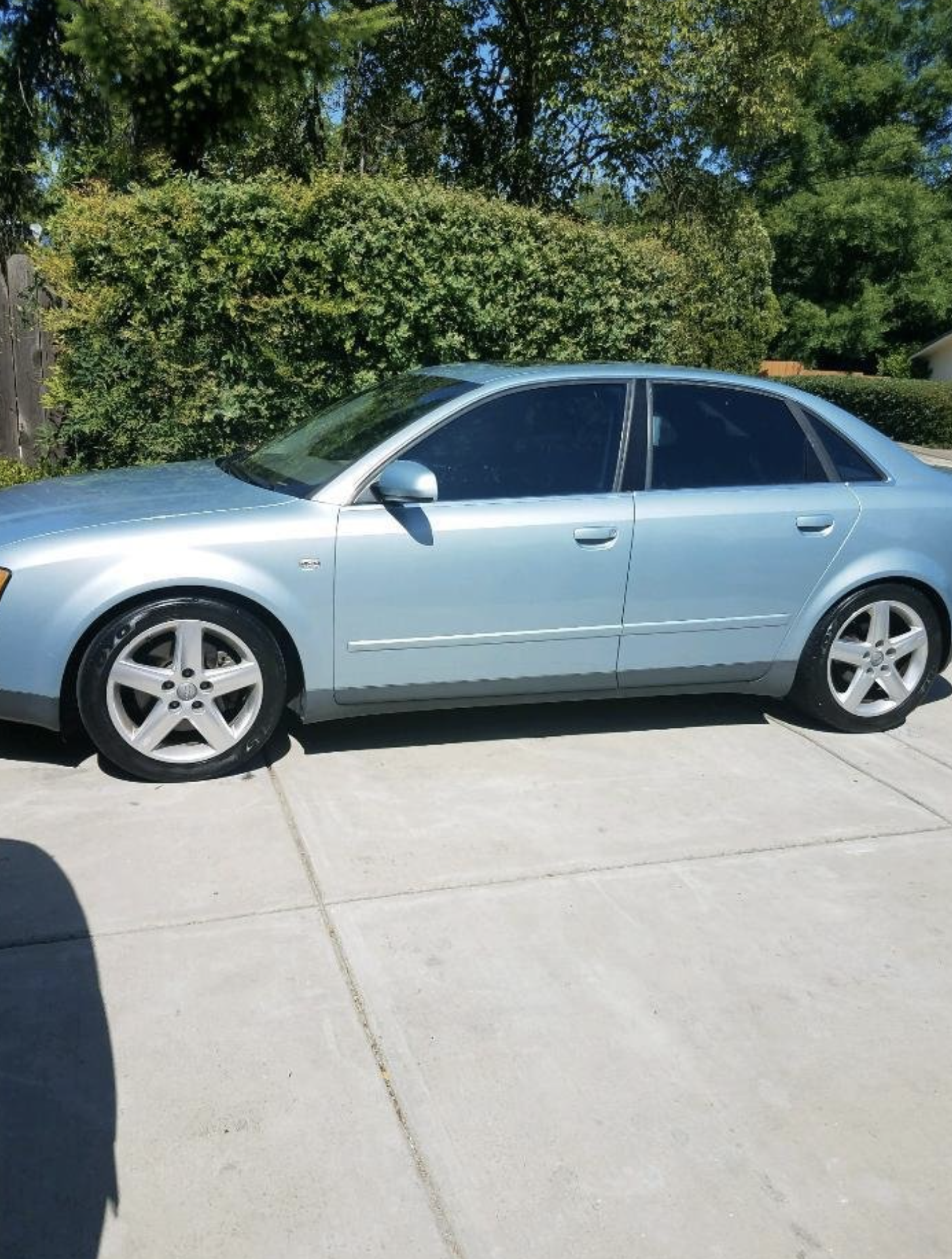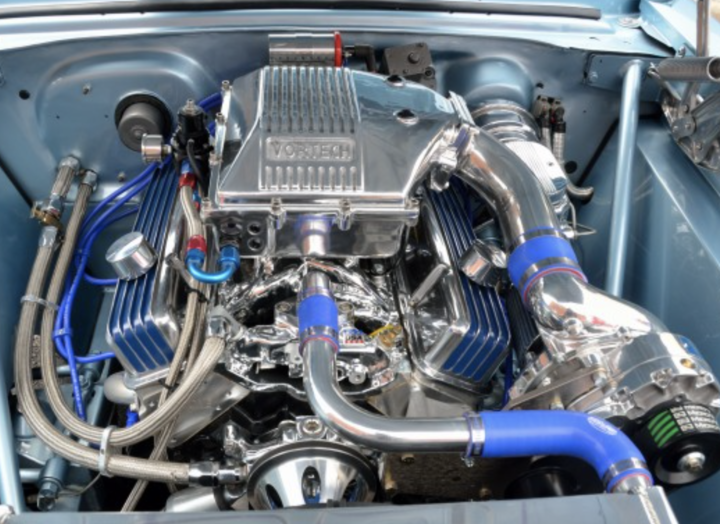 Madtown Timing Belt Service
Sustaining the pinnacle performance of your engine necessitates the presence of a meticulously operational timing belt that impeccably synchronizes the crankshaft and camshaft. Even minor degradation of the timing belt can disrupt engine synchronization, potentially giving rise to erratic operation or misfiring. In more critical scenarios, the failure of the timing belt while in motion can yield substantial engine consequences, including valve misalignment or camshaft impairment.
To avert these potential hazards, we diligently execute comprehensive evaluations of the timing belt for any telltale signs of deterioration as part of our routine oil change procedure. Our adept team meticulously examines for indicators such as cuts, fractures, elongation, or damage stemming from engine oil exposure, thereby guaranteeing the prompt detection of any impending concerns.
The task of replacing a timing belt and fine-tuning engine timing are complex operations that call for the proficiency of adept technicians, precisely like the skilled professionals at Madison Pro Mobile Mechanic.
In the event you confront challenges pertaining to your vehicle's engine performance, our team of adept specialists stands ready to conduct a thorough evaluation of the timing belt and engine timing. We come fully equipped to carry out any essential replacements or repairs, guaranteeing that your vehicle not only maintains its safety on the road but also operates at its peak potential. just give us a call aat (608) 200-4650.
Always Mobile
Our fleet is fully outfitted with both the essential tools and proficient technicians, enabling us to render on-the-spot vehicle repairs right in the convenience of your driveway or even at your workplace. Elevating convenience to a higher echelon, we offer a service that transcends the realms of commonplace expectations. While certain enterprises specialize in delivering meals and others ferry goods from retail outlets, we are firm believers that your mechanic should be just as accessible. And that's exactly what we deliver.
We empathize with the inconvenience and time-intensive process associated with transporting your vehicle to a conventional garage. In a bid to alleviate this predicament, we present a distinct remedy—we deliver the garage experience directly to you. Our well-equipped trucks come furnished with all the requisite tools and equipment indispensable for conducting a comprehensive array of repairs and maintenance services on your vehicle.
No matter if you're at your residence, situated in the office parking lot, or any other spot, our mobile service guarantees that your vehicle garners the requisite care without necessitating any deviation from your path.
Call us at (608) 200-4650!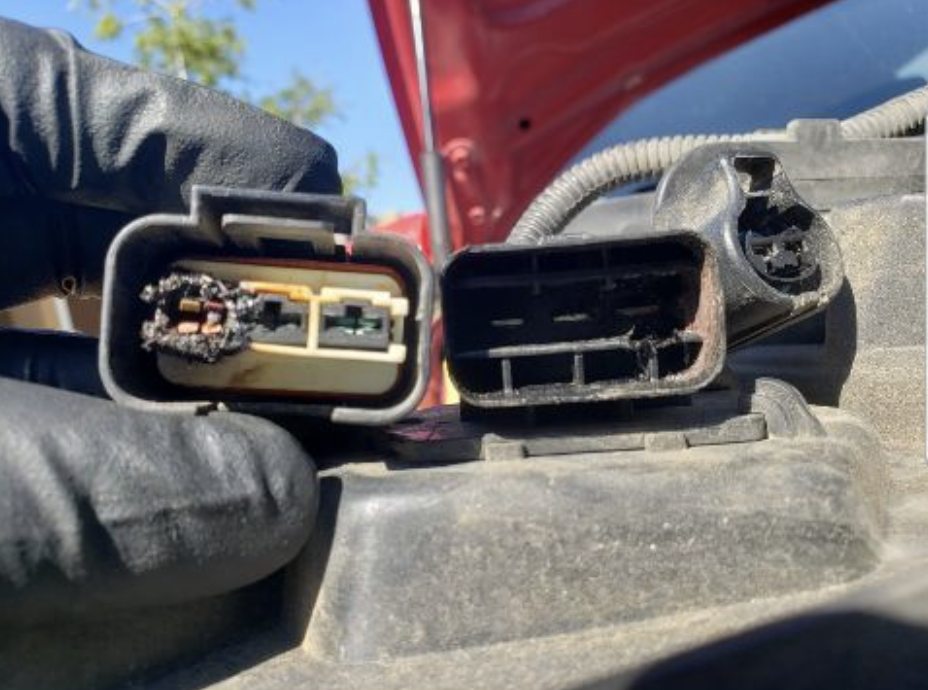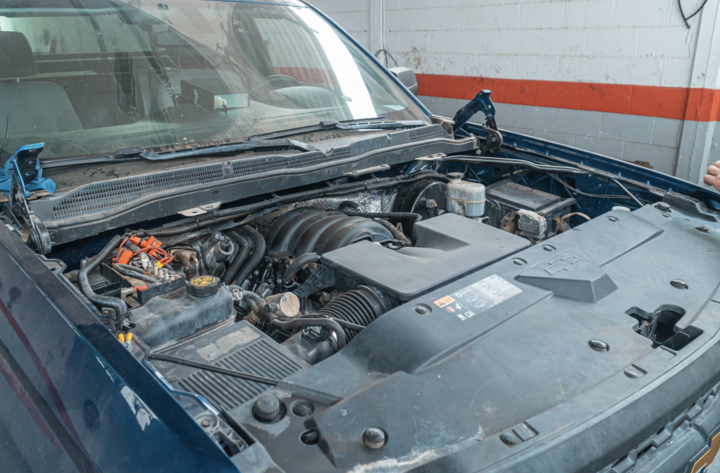 Satisfaction Guaranteed!
Madison Pro Mobile Mechanic offers a seamless automotive solution that comes directly to you. With skilled mechanics providing on-location diagnostics, repairs, and maintenance, we ensure your vehicle receives expert care without the inconvenience of visiting a traditional repair shop. Committed to customer satisfaction and convenient service, Madison Pro Mobile Mechanic is your reliable partner for hassle-free automotive care.
Madison Pro Mobile Mechanic saved the day when my car wouldn't start. The technician arrived promptly and quickly diagnosed a faulty starter. They had the replacement part and got my car running again in no time. Their friendly approach and efficient service made a stressful situation much easier to handle.
I was impressed with Madison Pro Mobile Mechanic's expertise and convenience. My brakes were making strange noises, so I called them for help. The mechanic arrived, performed a thorough inspection, and fixed the issue on the spot. It's great to know there's a reliable mobile service like this in town. 
I had a fantastic experience with Madison Pro Mobile Mechanic. They came to my home to diagnose and fix a persistent engine issue. The mechanic was professional, knowledgeable, and explained everything in detail. It was so convenient to have the service done right at my doorstep. I highly recommend them!
Call The Finest Mobile Mechanics Around
At Madison Pro Mobile Mechanic, our unwavering commitment lies in furnishing unparalleled mobile mechanic services to the expansive Greater Madison region. Our cadre of supremely adept technicians boasts the proficiency to surmount a wide spectrum of mechanical challenges spanning multiple vehicle categories, ranging from automobiles and trucks to motorcycles and even watercraft.
We acknowledge that mechanical quandaries can manifest without warning, often leaving drivers in a state of frustration. This is precisely why we transport our meticulously outfitted garage right to your location, guaranteeing repairs that are both dependable and convenient, regardless of where you find yourself.
Contact Madison Pro Mobile Mechanic at (608) 200-4650.